Truth Teepee Lamp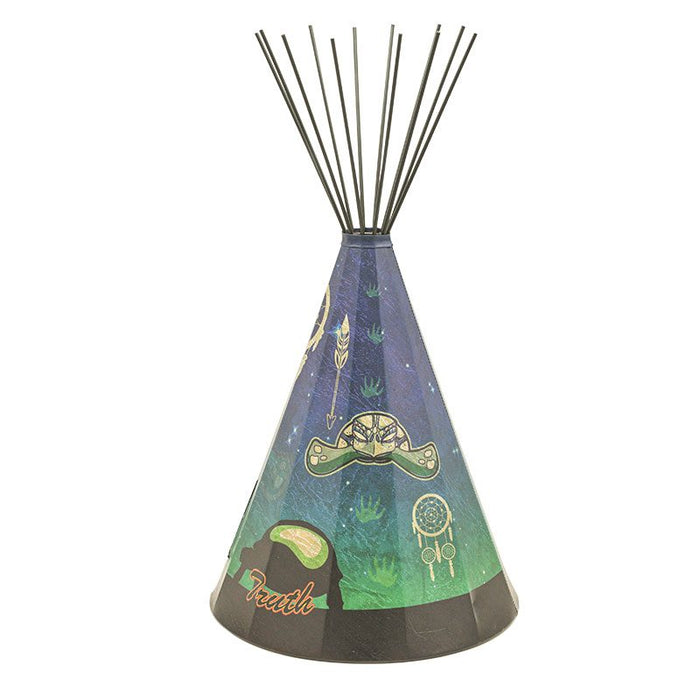 The turtle was there when the earth was created and walked along carrying all the teachings of the First Nations people. The turtle represents being true to oneself and to others and always being truthful in everything that you do. 
This truth-inspired teepee accent lamp is the perfect touch for an end table, desk, or anywhere in your home. Feel inspired by the warm glow and positive message of this unique Teepee-shaped lamp.
Truth Parchment Teepee Desk Lamp
Base: E12
Sticks: 12
Size: Dia 25* Height: 45cm
USA Plug with On/Off Switch and UI cert Wire
Design: Truth
Inspired By Native American
W led Candle Light
Warm White(2800-3200K) With CUL certs
Comes 4/Box – Colour Box with Cardboard
Sold Individually!