Small Raven Teepee Lamp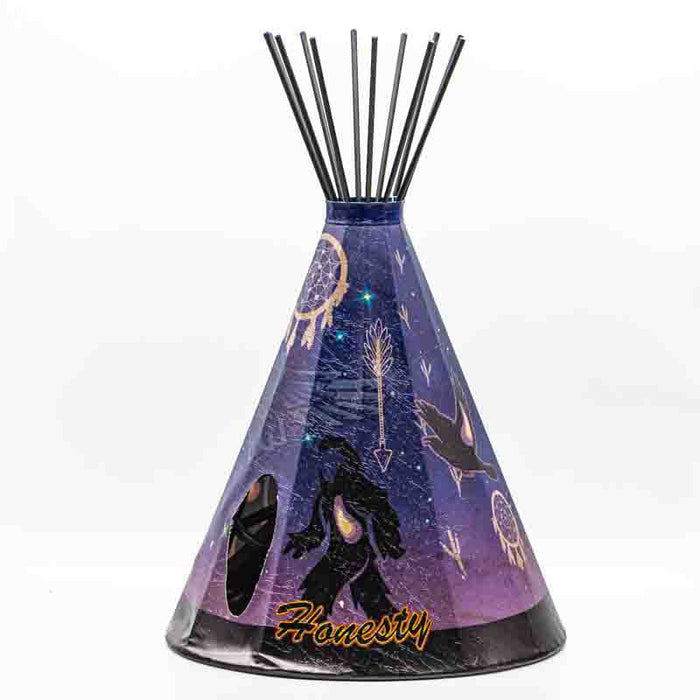 The raven is a fierce and crafty bird which widely figures in native mythology as a mischief maker. Among the Northwest Coast First Nations the Raven is symbolic as a trickster and initiates the first salmon run of the season.
This Raven inspired teepee accent lamp is the perfect touch for an end table, desk, or anywhere in your home. Feel inspired by the warm glow and positive message of this unique Teepee shaped lamp.
PACKAGE INCLUDES:
Symbol: Raven
E12 Light Base
12 Sticks
Size: 12″
Wired With On/Off Switch
4W LED Candle Light 650 Lumens
Warm White (2800-3200k)
UPC: 882516018737
Quantity: 6/Master Case
Sold Individually