Blue Accents Dream Catcher Teepee Lamp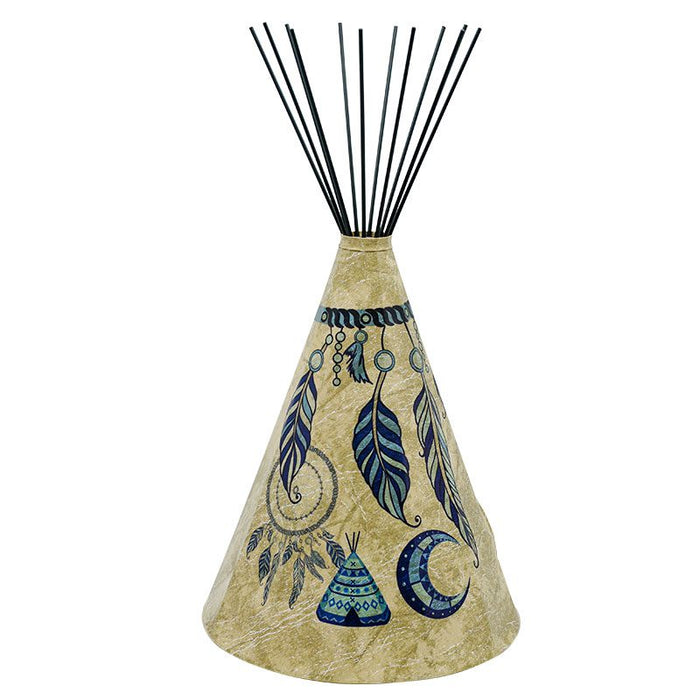 The Dreamcatcher is a protective talisman that is used to protect people from nightmares and bad dreams. Dream catchers are considered a symbol of oneness among numerous indigenous cultures and regions. 
This Dreamcatcher-inspired teepee accent lamp is the perfect touch for an end table, desk, or anywhere in your home. Feel inspired by the warm glow and positive message of this unique Teepee-shaped lamp.
Parchment Desk Lamp
E12 BASE
12 sticks
Size: Dia 25 X H45cm
USA plug with on/off switch
and Ul cert wire.