Horse Teepee Lamp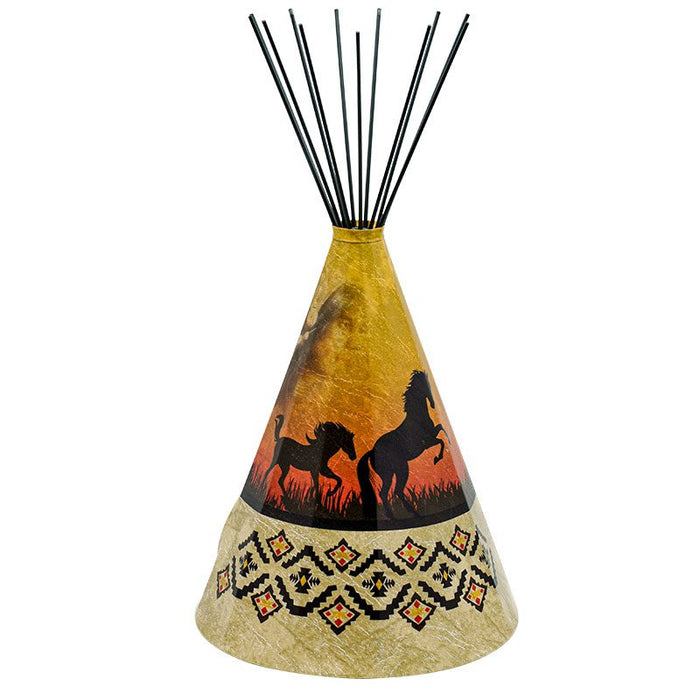 The horse is viewed as a powerful spiritual entity. The horse provides strength and symbolizes freedom to First Nations. 
This Horse-inspired teepee accent lamp is the perfect touch for an end table, desk, or anywhere in your home. Feel inspired by the warm glow and positive message of this unique Teepee-shaped lamp.
E12 BASE
12 sticks
Size: Dia 25 X H45cm
USA plug with on/off switch
and Ul cert wire.