7 Sacred Animals Teepee Lamp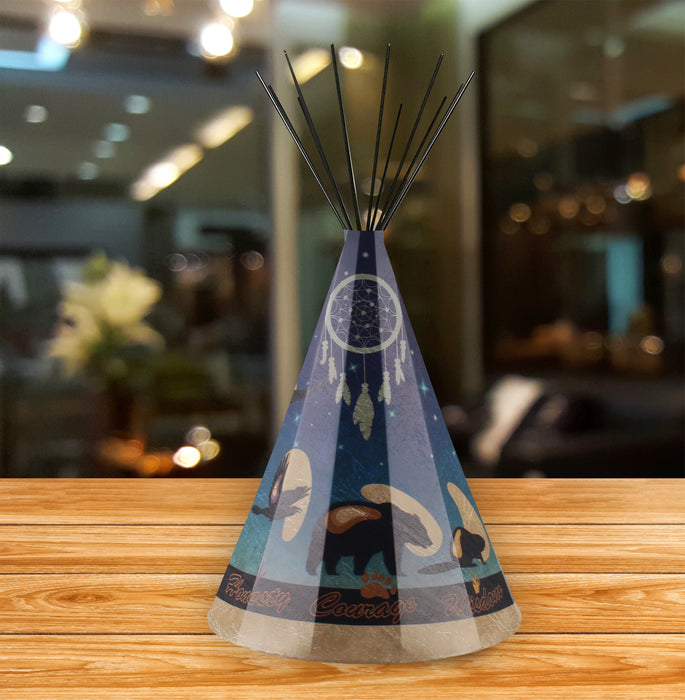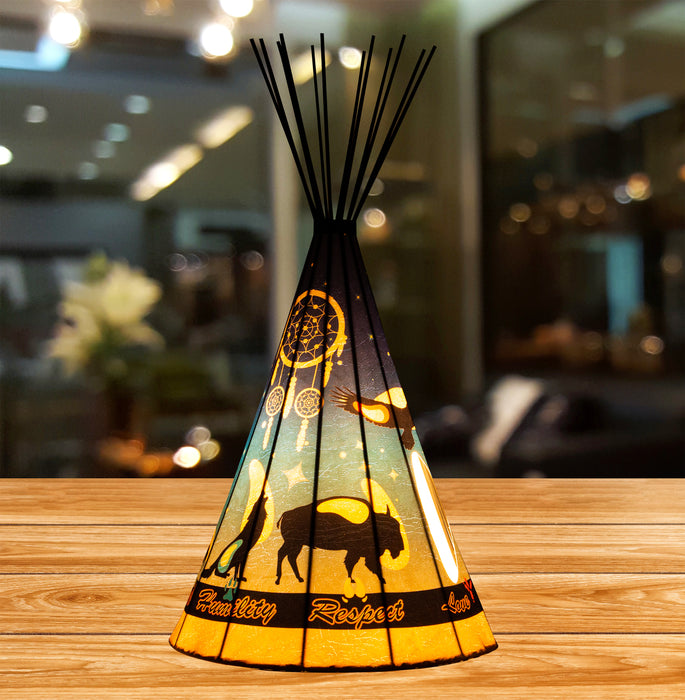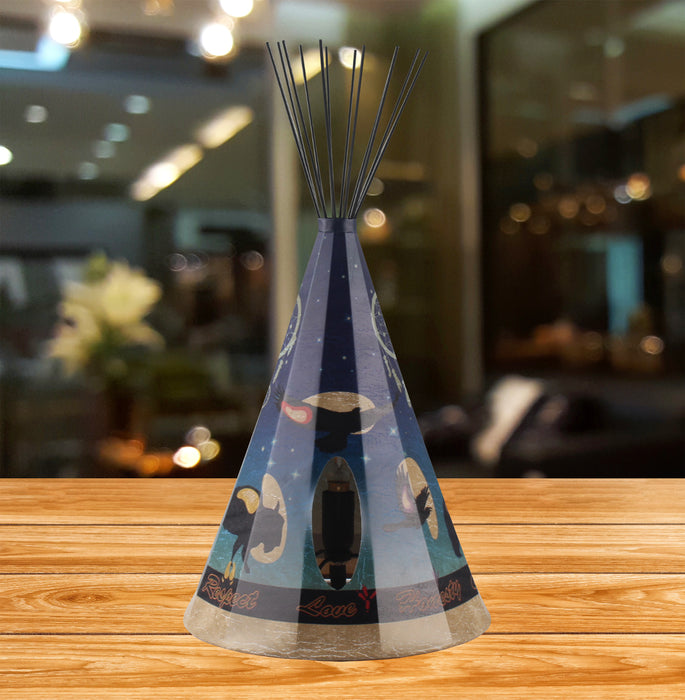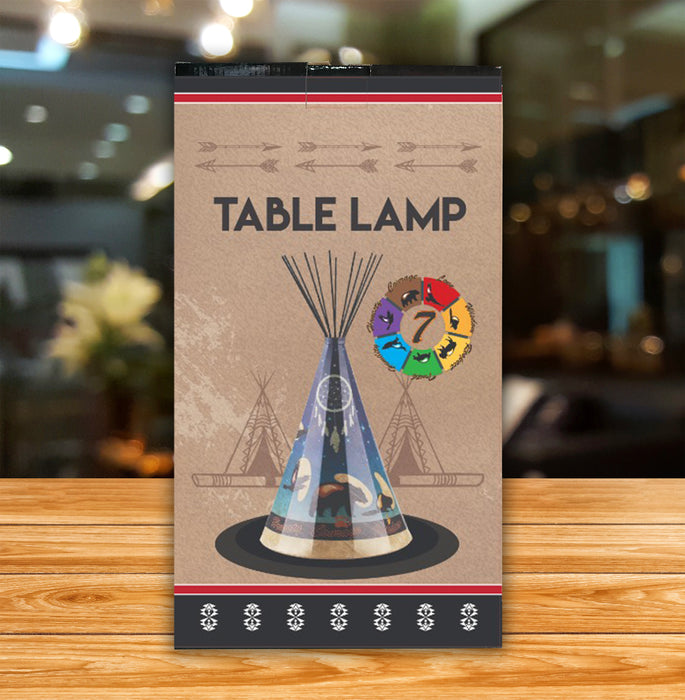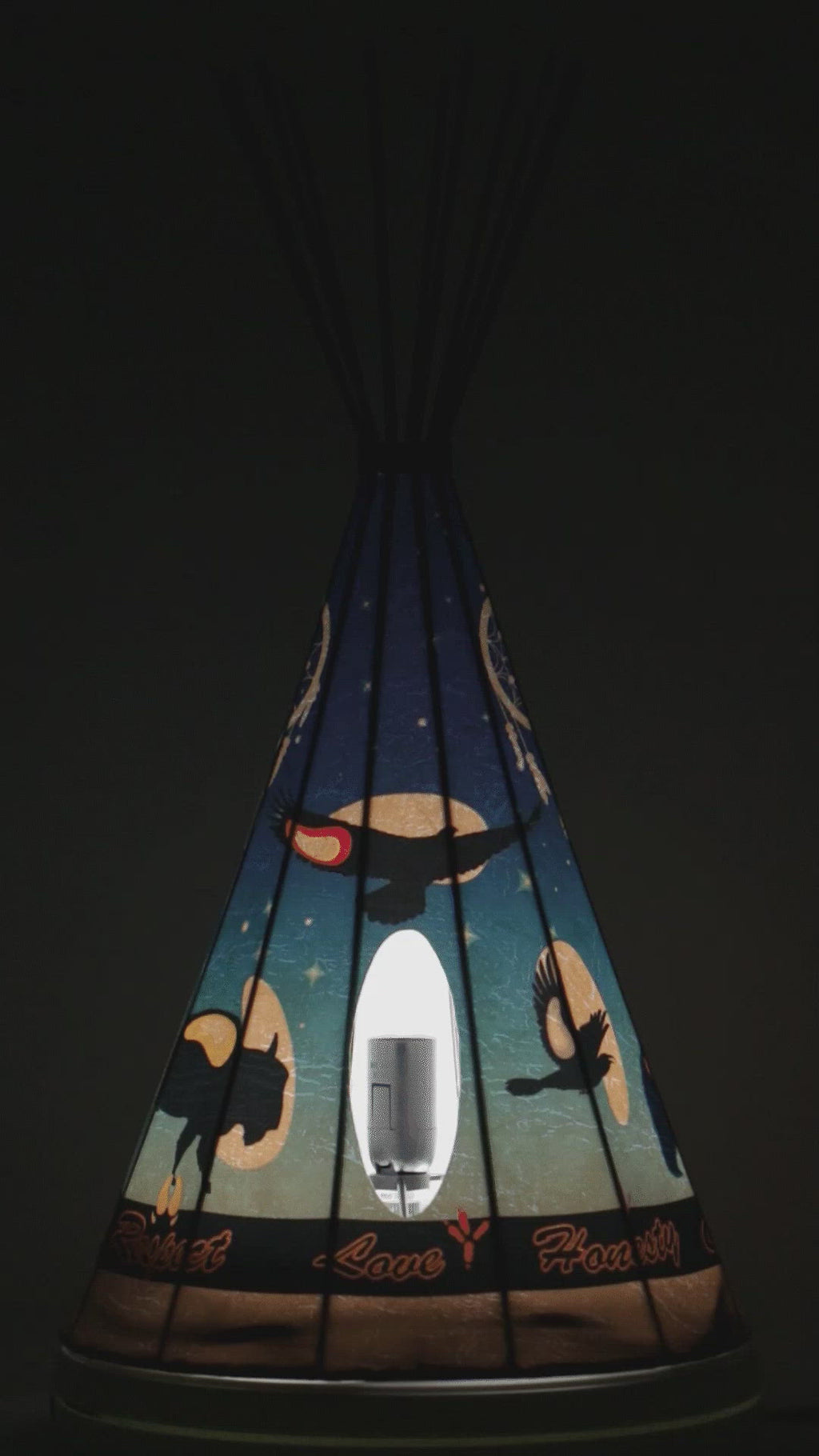 The 7 Sacred Animals Symbol represents strength, family, vitality courage and health. The bear symbol appears across Native American cultures and reminds Native people to protect their ways of life, to fight for what is right, and to restore balance in communities. 
This 7 Sacred Animals inspired teepee accent lamp is the perfect touch for an end table, desk, or anywhere in your home. Feel inspired by the warm glow and positive message of this unique Teepee shaped lamp.
PACKAGE INCLUDES:
▪ 1x Teepee Lamp Shade
▪ 1x LED Filament Candle Bulb
▪ 1x User Manual
Lamp Shade:
-Input Current: 2A

-Voltage: AC110-120v

-Power(Max): 40w

LED Filament Candle Bulb:
-Voltage: AC 110-130V
-Power: 6w
-Input Current: 53mA
-Colour Temperature: Warm white (2800-3200K)
-Luminous Flux: 650lm
Lamp Dimensions: 9.5 inches x 18 inches
Box Dimensions: 10 inches x 19 inches

Weight: 2 lbs